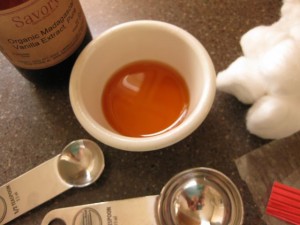 We have a wooden dresser that I use to store guest linens. Despite fresh laundering, things consistently smell of wood on the way out. Not a soft pine scent either, more of a musty pile of sticks smell. These simple bundles now impart a light, sweet odor to our guest towels.
What you'll need to make four
½ teaspoon vanilla extract
1 tablespoon water
4 cotton balls
1 plastic sandwich bag, cut into four pieces
4 twist ties
1 toothpick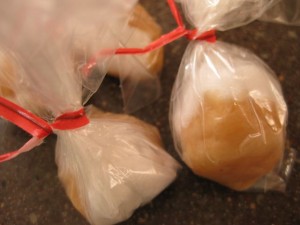 What to do
Mix the vanilla and water in a small bowl. Flatten or open your plastic bag pieces on a countertop. Dip the cotton balls into the vanilla mix and place each in the center of a piece of plastic. Gather the plastic edges, keeping the cotton ball in the center, and use a twist tie to bind. When all four bags are sealed, poke three or four times with the toothpick to let the scent out slowly.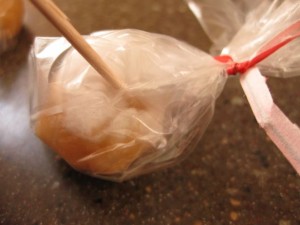 Once the little sachets are complete, place them in the corners of dressers, plastic storage bins, and closets. They're not harmful to pets, but the vanilla can stain carpets and light-colored linens. I practice discreet placement to discourage pet foraging and place a tiny dish beneath to avoid staining vintage surfaces.
At a cost of 25 cents per round and five minutes of time, you can afford to modify the dilution of vanilla to your specifications and reissue the cotton balls as needed. According to old wives' tales, the scent of vanilla also keeps many types of moths from nibbling on stored clothing. Win and win!
---